Dressing appropriately for various occasions isn't just about adhering to societal norms; it's a form of non-verbal communication that speaks volumes about your respect for the event and the people involved. Yet, navigating the labyrinth of dress codes can be bewildering. The cryptic language of "black tie," "smart casual," and "cocktail attire" often leaves us scratching our heads, wondering if we're dressed to impress or missing the mark entirely. Fear not, for this article aims to be your trusted sartorial guide, decoding the enigmatic world of event dress codes. Whether you're preparing for a glamorous black-tie gala, a laid-back casual gathering, or anything in between, we'll unravel the mysteries of dress codes to ensure you always step out with confidence and style.
The Significance of Dress Codes
In our ever-evolving social landscape, the line between casual and formal attire has blurred, making it increasingly challenging to decipher what's appropriate for a given occasion. Dress codes serve as a cultural shorthand, setting the tone for an event and offering subtle clues about its formality, tradition, and purpose. They're not just arbitrary rules; they're the unspoken language of fashion that guides us toward sartorial harmony. This article will demystify the most common dress codes, from the opulence of black tie to the relaxed vibes of casual wear, empowering you to make informed choices that ensure you're impeccably dressed for every occasion.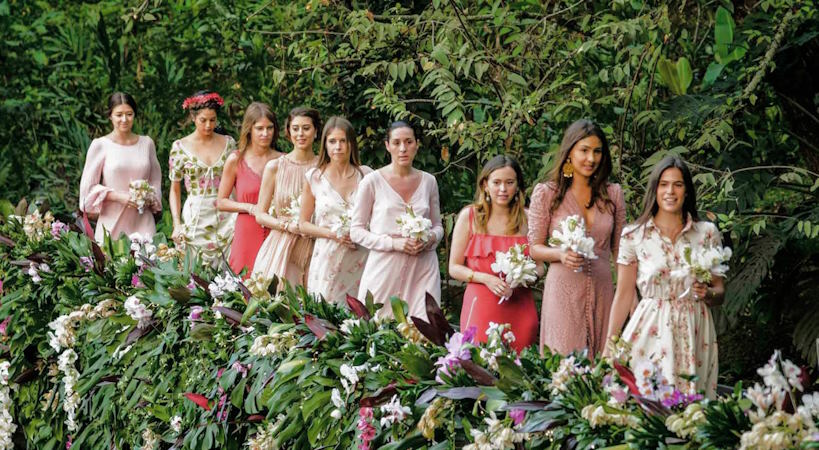 Understanding Dress Codes
Before delving into the specifics of various dress codes, it's crucial to grasp the role they play in shaping the atmosphere of an event. Dress codes serve as a visual cue to guests, conveying expectations and helping create a cohesive ambiance. Let's break down some common dress codes and their meanings:
Black Tie
Definition: Black tie is synonymous with elegance and formality. It's typically reserved for upscale evening events.
Men's Attire: A black tuxedo, white dress shirt, black bow tie, and polished black dress shoes.
Women's Attire: A formal, floor-length evening gown, elegant accessories, and stylish heels.
Cocktail Attire
Definition: Cocktail attire strikes a balance between formal and semi-formal, suitable for evening events like cocktail parties and weddings.
Men's Attire: A dark suit, dress shirt, tie, and dress shoes.
Women's Attire: A knee-length or mid-length dress, dressy separates, or a stylish jumpsuit, along with heels or dressy flats.

Business Casual
Definition: Business casual is a more relaxed dress code often seen in professional settings, but it can also apply to certain social events.
Men's Attire: Slacks or khakis, a dress shirt or polo shirt, a belt, and loafers or leather shoes.
Women's Attire: A blouse or knit top, dress pants or a skirt, flats or low heels, and minimal jewelry.
Smart Casual
Definition: Smart casual is a versatile dress code that balances comfort with style, suitable for a wide range of occasions.
Men's Attire: Dressy jeans or chinos, a collared shirt, a blazer, and stylish sneakers or leather shoes.
Women's Attire: A sundress, tailored separates, or nice jeans paired with a blouse, and fashionable sneakers or ankle boots.
Casual
Definition: Casual attire is relaxed and informal, ideal for everyday wear and low-key gatherings.
Men's Attire: Jeans, khakis, or shorts, a T-shirt or polo shirt, and comfortable sneakers or sandals.
Women's Attire: Jeans, shorts, a casual dress, or a skirt with a casual top, and comfortable flats, sandals, or sneakers.
Understanding these dress codes and their nuances is the first step in ensuring you're appropriately attired for any event. In the subsequent sections of this article, we'll delve deeper into each dress code, providing detailed guidance on what to wear and how to accessorize for specific occasions. Whether it's a glamorous black-tie gala, an elegant cocktail party, a business casual networking event, or a laid-back casual gathering, we've got you covered. Stay tuned for expert advice on decoding the art of dressing for success!